Theatre Tickets Published on August 21st, 2012 | by Lydia Gerrard
0
Stomp – 2013/14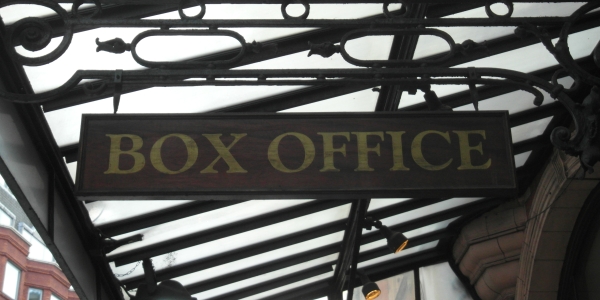 Stomp is a percussion group who were created by Luke Cresswell and Steve McNicholas in 1991.  The performers use a variety of everyday objects and their own bodies in order to create a unique show, originating from Brighton and starting as a seven piece outfit. Stomp tickets are available now!
In 1991, the first Stomp performance debuted at London's Bloomsbury theatre and later premiered at Edinburgh, this particular show was extremely successful as it received the Daily Express's Best of Fringe Award and was honoured by becoming the Guardian's critic's choice.
Since its inauguration years Stomp played around the world in front of sell out audiences and later performed a season at London's Sadler's Wells theatre, this reaped many benefits for the show as Stomp was nominated for Olivier's Best Entertainment Award however did achieve the Best Choreography award in a west end show.  The creators of stomp increased the cast numbers to thirty performers and so were shown at Brighton festival, played at Melbourne, Athens and London's Royal Festival Hall.  The success of Stomp continued across seas in 1994 with its initial show at the Orpheum theatre, New York, receiving an Obie Award and a Drama Desk Award to boast, resulting in later tours around the States.
Other triumphs for Stomp include appearances in advertisement commercials for world-wide brands such as Coca Cola and Toyota. More recently however, Stomp had one of its most prestigious events to date, in 2012 contributing to the musical segment of the London 2012 Olympic closing ceremony.
Stomp tickets for a number of venues are now available, promising its audience with a combination of percussion, comedy and dance. Stomp proves to be a must see show.