Concert Tickets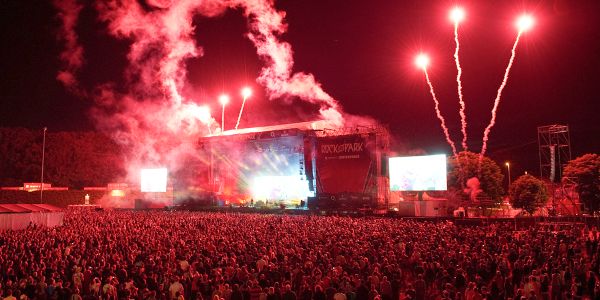 Published on July 5th, 2014 | by Fulham84
0
The Who – 50th Year Anniversary Tour 2014
5.7.2014 – The legendary rock band The Who will celebrate their 50th year anniversary with one of the most anticipated UK tours in there career. The band sees the tour as their "Goodbye Tour" and will perform 11 concerts in the UK. The Who tickets are available now.
The Who tour will start their 50th anniversary tour on November 26th in Dublin, followed by dates in Belfast, Glasgow, Leeds, Birmingham, Manchester and Cardiff among others and close the UK leg with two dates in London. Additional concerts are likely to be announced. Roger Daltrey and Pete Townshend said: "It's the beginning of a long goodbye." The Who tickets are on-sale on Friday, July 4th 2014.
The Who are rock legends and belong among the Beatles and the Rolling Stones. In their 50 years in the music industry they sold over 100 million records with hits such as "My Generation", "Substitute" and "Happy Jack". Endless Wire was the 11th and last album which was released in 1996 and sold over 81,000 records in the first week. However, there are rumours that Roger Daltrey and Pete Townshend plan to record a new album before the upcoming anniversary tour.
The Who anniversary tour will be a unique chance to see a legendary rock band live. The band will take their fans through their incredible career and the greatest hits of classic albums such as Who's Next, Tommy,Quadrophenia, My Generation and Live at Leeds.
The Who Tickets
There will be a special fan club pre-sale from June 30th to July 3rd. The official on-sale of The Who tickets is on Friday, July 4th at 9am. The Who tickets range from £59.50 to £85.25 depending on venue and location. There is a ticket limit of 6 tickets per person and per credit card on this event
There are also premium tickets available for all The Who concerts ranging from £175.00 to £425.00. The premium tickets include the Upfront Soundcheck Package, the Soundcheck Package and the Hot Seat Package. All the tickets entail Level 1 seating in the first rows, Preshow VIP Sound Check & Party and a Preshow buffet. Ask for all information when you purchase your VIP tickets.