Theatre Tickets Published on August 14th, 2013 | by Lydia Gerrard
0
West Side Story – 2013/14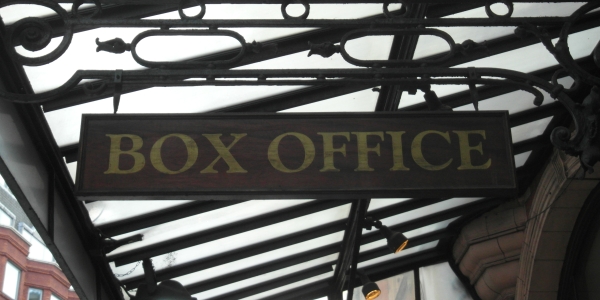 West Side Story is a musical inspired by the story of Romeo and Juliet. The widespread musical has been created by a handful of minds including the book by Arthur Laurents, music by Leonard Bernstein and choreography by Jerome Robbins. West Side Story tickets available now.
West Side Story tells the tale of two rivalling gangs in New York in the 1950's, who have both immigrated to the US. The members of the gang 'the sharks' mainly Puerto Rican are jeered by members of 'the jets' a Polish-American group, animosity between the two gangs is due to two very different ethnic backgrounds. The leading character of the Jets, Tony falls in love with the sister (Maria) of Bernardo, leader of the Sharks.
Over its 732 performances, the original Broadway production of 1957 reaped many rewards including a proclaimed tour, along with nominations for six Tony Awards, winning two of the Tony Awards, one for best choreography and one for scenic designs. Later in early 1961 the musical inspired a film of the same name, which achieved ten Academy Awards. West Side Story tickets always had high demand, attracting audiences from all over the World. However, get your West Side Story tickets now!
West Side Story has enthused many revivals of the production, the first Broadway recovery was in 1980 and again in 2009. To keep the authenticity of the musical so many years on, adaptations between the Spanish and English language were applied.
More specifically after the demand to experience such a dramatic love story and the belief that West Side Story can achieve more than previous productions, a tour for 2013 was announced. Earlier this month the musical celebrated the start of its UK tour, the show premiered at the renowned Sadler's Wells theatre in London, running through to September, exactly a year after the show celebrated its 55th anniversary.
A promising cast for the show includes talent from Elena Sancho Pereg as one of three Marias for the UK shows, Liam Tobin as one of three playing Tony and Javier Kid one of the small numbers playing Bernardo, West Side Story will bring back to life one of Broadway's best loved musicals.
West Side Story tickets are available now, allowing audiences of all kinds to relate to a story about a group of people from two completely different worlds.