Concert Tickets Published on June 20th, 2013 | by Fulham84
0
YES – European Tour 2014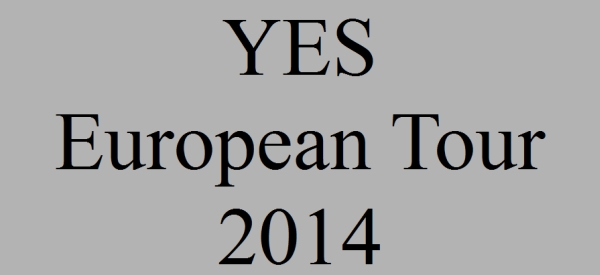 Yes, one of the most influential progressive rock bands is back with their triple album European Tour and 10 concerts in the UK in 2014.
The British band that was created in 1968 will embark on a massive European tour in spring 2014 and play three of their most influential albums, "The Yes Album", "Close to the Edge", and "Going for the One" in their entirety. The UK leg will kick off on April 29th at the New Theatre in Oxford and head to Southend, Newcastle, Leicester, Sheffield, Manchester, London, Birmingham and finish on May 11th at the Hippodrome in Bristol.
Bassist Chris Squire said: "We'll be performing pieces we've rarely played live. In fact, I believe the one song we never performed in concert before our three-album tour is A Venture from The Yes Album."
The band had there break in 1968 and their best work was "The Yes Album", "Fragile" (1971), "Close to the Edge" (1972), "Tales from Topographic Oceans" (1973), "Relayer" (1974) and "Going for the One" (1977). The band stopped in 1981 and reformed in 1982. The last time, the back toured between 1997 and 2004 for their 30th and 35th anniversary. The last single was released in 2011 with "Fly from Here."
YES are legends in the UK. The progressive rock band released a total of 20 albums, nine of them reached the top 10 in the UK charts, with two reaching number 1. They also have sold over 14 million copies.
Demand for the progressive rock legends will be huge. Get your tickets now and experience one of the best UK rock bands live in 2014: