News Published on May 4th, 2013 | by Fulham84
0
Daft Punk's new album "Random Access Memories" highly anticipated!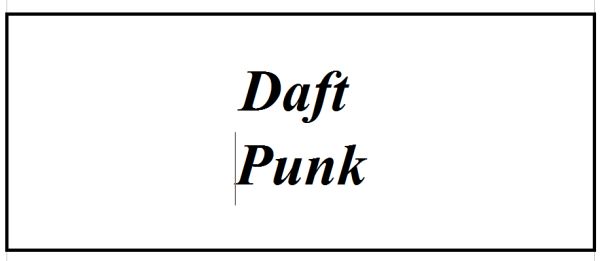 The new Daft Punk album is highly anticipated. The robots are back and announced that their new album "Random Access Memories" will be released on May 21st in the UK.
The new album is the first album in over 8 years and will be played for the first time in Wee Waa, Australia. The French dance legends, however, already released their first single "Get Lucky" with Pharrell Williams and Nile Rodgers. The new single became the biggest selling single in 2013 and earned Daft Punk here first UK number one.
Guy-Manuel de Homem-Christo and Thomas Bangalter's are known as Daft Punk there breakthrough came in the late 90's with songs such as "One More Time"and "Harder, Better, Faster, Stronger". The last tour was in 2007 with there album "Alive" for which they won  a Grammy Award for Best Electronic/Dance Album. In 2010, they releases the soundtrack to the movie "Tron: Legacy" .
The new album "Random Access Memories" features new collaborations with artists such as Panda Bear, Julian Casablancas, Todd Edwards, DJ Falcon, Chilly Gonzales, Giorgio Moroder, Nile Rodgers, Paul Williams and Pharrell Williams. Many of them are musicians from the 70's and 80's. The French duo started working on new material while working on Tron: Legecy without having a plan for another album.
Daft Punk also started a video project called the Collaborators directed by Ed Lachman. The project includes artists such as Giorgio Moroder, Todd Edwards, Nile Rodgers and Pharrell Williams talking through there careers, how they experimented with synthesizers and how they met the Daft Punk.
Daft Punk's album is certainly highly anticipated and all fans are waiting for there first live UK tour in 5 years. The robots are known for there amazing live shows!