Concert Tickets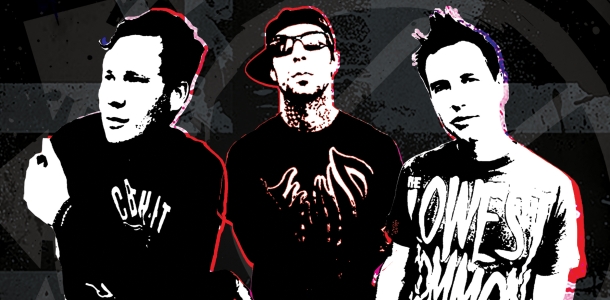 Published on June 1st, 2014 | by Fulham84
0
Blink 182 – Exclusive Gigs 2014
1.7.2014 – Blink 182 is back in the UK and announced 2 warm-up gigs at the Brixton Academy before headlining at the Leeds and Reading Festival from August 22nd to 24th. Blink 182 tickets are on-sale now.
The American rock band will play two exclusive gigs at the Brixton Academy on August 6th and August 8th in preparation for the Leeds and Reading Festival. It's the second headline slot for the band and they will appear among other rock legends such as Arctic Monkeys, Vampire Weekend and Macklemore & Ryan Lewis. Tickets for both events are available now.
Bling 182 became THE punk rock band of the 90's. Mark Hoppus, Tom DeLonge and Travis Barker released their first album, Enema of the State, which catapulted them into stardom and into mainstream. The band released hit singles such "What's My Age Again?", "All the Small Things", and "Adam's Song" and became the biggest rock punk band in the world. In 2000, the band won a MTV award for the Best Group Video.
However, the band announced their indefinite hiatus in 2005 and didn't speak for many years. In 2008, Barker was involved in a plane crash which was the catalyst for the reunion. The band appeared for the first time after almost 5 years at the 2009 Grammy Awards. The band's official website stated: "To put it simply, We're back. We mean, really back." The band released "Neighborhoods", their sixth studio album in 2011 and is currently working on new material.
Every punk rock fan should be excited as the gigs at the Brixton Academy and the Reading Festival will be truly special. The concerts at the Brixton Academy allow every fan to experience one of the greatest punk rock bands in the world in a small venue – the atmosphere will be amazing. Blink 182 tickets for both events are available now.
Blink 182 Tickets
All Blink 182 tickets start at £43.45 for the gigs at the Brixton Academy. Tickets for the Leeds Festival start at £99.50 with weekend tickets ranging from £102.50 to £213.00. Tickets go on-sale on April 1st, 2014. There is a ticket limit of 4 tickets per person and per credit card on this event.