Concert Tickets Published on October 30th, 2013 | by Fulham84
0
The Killers – Intimate Concert at the Eventim Apollo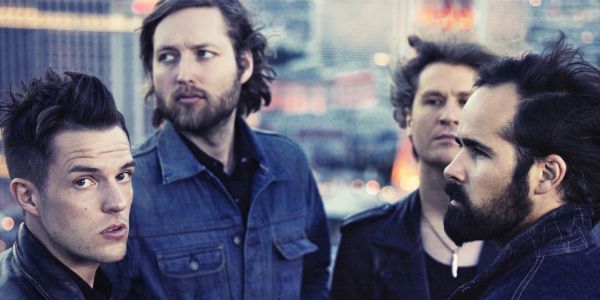 30.10.2013 The Killers announced an intimate show at the Eventim Apollo on November 6th, 2013.
The appearance was announced shortly after they announced 'Later… with Jools Holland' on November 5th and before their two performances in Amsterdam for the MTV EMAs.
It will also be the 10th anniversary since their first ever shows in London. The Killers will also release their new compilation album "Direct Hits" on November 11th which features two new tracks, "Shot At The Night" and "Just Another Girl." However, songs like "Mr Brightside", "Somebody Told Me" and "When You Were Young" are also featured on the new compilation album.
The intimate gig at the Eventim Apollo will be very special considering the capacity of 3,500 seats and 5,000 standing. It is also one of London's legendary venues. Get your Killers tickets now.
The Killers Tickets
The Killers Tickets will go on-sale on Thursday, October 31st at 10am.
There will be 2 pre-sales one for Victims and one for fans who pre-ordered "Direct Hits" through Universal Music. Tickets will be priced at £45 and fans are only able to buy 2 tickets per person.
The Killers Tour 2013
The Killers are back in the UK after 4 years and the Americans are still going strong. After taking time out to peruse a solo career, Brandon Flowers is back touring with the band, now they are about to embark on their first U.K tour in 4 years. The band has announced their 2013 Tour and will be on the road from February 17th until June 22nd. Concerts will be in Manchester, Belfast and London.
An estimated 21,000 fans are expected at each show and the release of 'Battle Born' – the bands 4th album, will certainly bring something new to the fans. They are in for a treat. 'Battle Born' consists of Flowers's lyrics centering on memory and loss, family and tradition, with the persistent theme that things were once better than they are now. New tracks such as 'Runaway,' 'Battle Born' and 'Miss Atomic Bomb' set to blow the fans away, but also including old classics such as 'Mr Brightside,' 'Somebody told me' and 'When you were Young'. Previous tours have always been massive success and having performed at The Royal Albert Hall in their last trip to the U.K. The Killers are a massive hit. This tour is a must for any Killers fan, reuniting the band with their fans is an exciting moment for fans, and the band. On June 22nd 2013, the band will headline Wembley Stadium as part of their Battle Born World Tour – it will be their biggest show to date!