Concert Tickets Published on September 3rd, 2013 | by Lydia Gerrard
0
Chase and Status – UK Arena Tour 2013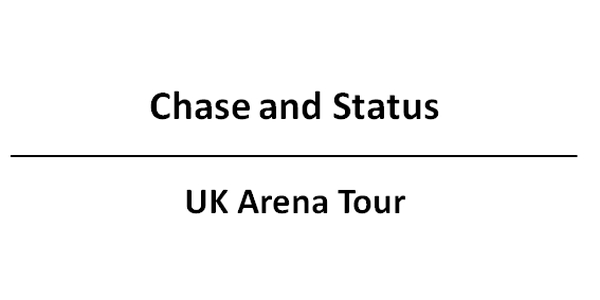 Chase and Status announced their UK Arena Tour in November 2013. The Brits will play 11 gigs in some of the biggest arenas in the UK including the Manchester Arena, Metro Radio Arena and the O2 arena in London. Chase and Status tickets are available now.
Chase and Status are a British music duo, producing predominantly electronic sounding music. The band consists of Saul Milton, Chase and Will Kennard, Status. The duo united after meeting at university and formed the band in 2003.
However it wasn't until 2007 onwards were the two started to triumph in the music industry, they had four songs at number one in the UK dance chart one which featured singer Plan B, and made their debut in the UK singles charts in their early days. In 2008 their debut album ranked numbers two in the UK Dance album chart and was honoured with the Best Album Award at the 2009 Drum and Bass Awards.
Moreover 2009 saw the band progress further and gain a personal achievement of their own as Chase and Status entered the UK singles chart, positioning at number nine, with their primary single, 'End Credits,' which featured on their second album 'No More Idols.' This album was the turning point for the group as it peaked at number two in the UK albums chart and included singles featuring the likes of Tinie Tempah and Dizzee Rascal.
Chase and Status can boast many impressive gigs such as sub-headlining at Download festival in 2012 and Reading and Leeds festival in 2013 performing before the one and only Eminem and performed a headline set at Glastonbury, all of which saw record sales and sold out tickets.
2013 also will be welcoming Chase and Status' third studio album, which will be titled 'Brand New Machine' due to be released in October and the first single to be taken from this album is 'Count on Me' which will feature Moko.
Finally Chase and Status have announced their first UK arena tour, which will see the duo play eleven starting at the Capital FM Arena in Nottingham and ending at the O2 arena in London. Chase and Status tickets are on sale now and due to recent success run the risk of being a very popular choice.