Concert Tickets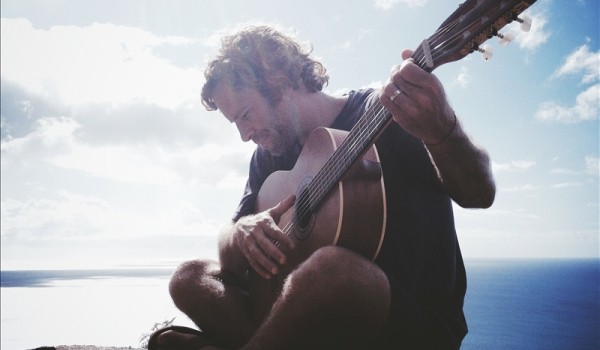 Published on March 13th, 2014 | by Michael Turner
0
Jack Johnson – UK Tour 2014
12.03.2014 – Jack Johnson announced a one off show at the Eventim Apollo on Sunday, July 20th 2014. The concert is part of his world tour and the only one in the UK. Tickets will go on-sale on Friday, March 14th.
Jack Johnson will play a one off UK show at the Eventim Apollo on Sunday, July 20th 2014 to support his new studio album "From Here To Now To You." The album reached the top ten in the UK and became number one in the United States. Matt Costa will support his show. It remains to be seen if Jack Johnson will announced additional dates.
Jack Johnsons new world tour is an exceptional tour promoting green touring and community engagement. All tour vehicles are fuelled with sustainable biodiesel, offering eco-friendly tour merchandise, sourcing local food from local farms, and promoting ride share program. Additionally, Johnson urges fans to eliminate single-use plastics, recycle, use water refill stations and invest in community-based carbon offset projects. An exceptional initiative.
Johnson released his first single of the new album, "I Got You" on June 15t 2013. His sixth studio album "From Here To Now To You" was then released on September 17th 2013. Support Jack Johnson and his great initiative and see one of the best acoustic artists in the world. Jack Johnson tickets are available now.
Jack Johnson Tickets
Whether standing or seated tickets, all Jack Johnson tickets start at £43.75. All prices exclude delivery fees. The general on-sale will start on Friday, March 14th at 9am. Live Nation and O2 will have a pre-sale starting from Wednesday, March 12th. There is a ticket limit of 6 tickets per person.
Jack Johnson – 2013
07.07.2013 -To support his sixth studio album, Jack Johnson has announced an Autumn tour around Europe and North America.
Something of a theme has been set with Jack Johnson's tours with all the profits since 2008 being donated to charity. This generosity is amazing and you know you get to see a great show as well as helping people out if you decide to go to his show. The new album "From Here to Now to You" is generating a lot of interest already, with the pre-order rising into the Top 10 in iTunes 3 months before its release.
Jack Johnson is known for his soft rock and acoustic styles with the Hawaiian born musician who has experienced success since his debut album in 2001. The single "I Got You" is from the latest album which will be released on September 17th and will be a good insight into what the album has to offer. Jack Johnson tickets for the European shows are on sale now and can be bought through regular outlets.
Tickets for his Manchester and Birmingham performances cost £40 and there is a chance to win tickets to see him at the iTunes festival in London. Jack Johnson's concerts have a certain feel that differs from other artists, with him and his production team trying to stay as green and environmentally friendly as possible.