Concert Tickets Published on August 1st, 2013 | by Fulham84
0
BBC Proms – 2013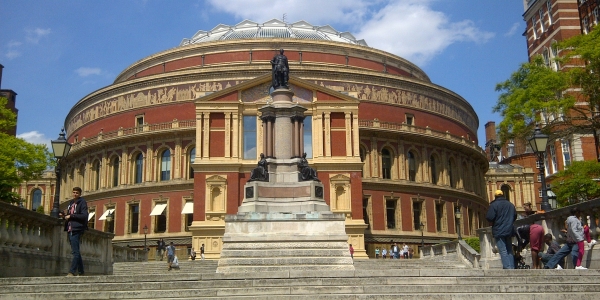 The BBC Proms is the world's biggest and most famous classical music festival and takes place from July 12th to September 7th 2013 at the Royal Albert Hall in London.
The BBC Proms is eight weeks of classical music, orchestras and some of the best composers in the world. However, fans can also experience jazz and music from other counties. It is an exclusive annual event with concerts almost every day during July and September. BBC Proms tickets for the 2013 Proms concerts are still available.
In 2013, the BBC Symphony Orchestra and various other symphonies will be joined by elite composers and conductors such as Kirill Karabits, Peter Oundjian, Naresh Sohal, Donald Runnicles and Oliver Knussen. Solo violinist Nigel Kennedy will return for Vivaldi's The Four Seasons, another highlight for the 2013 event. All of them will perform some of the most famous pieces of Vivaldi, Wagner, Mozart, Beethoven, Tchaikovsky and Strauss. It is one of the highlights for any classical music fan and BBC Proms tickets are hard to get as demand is usually high.
The Proms stands for promenade concerts and goes back to the last century when people couldn't afford to attend concerts. Robert Newman had a vision and wanted to create a series of music events for ordinary people and wanted to call it promenade concerts. The BBC got involved in 1927 and became a major sponsor of the event. The BBC Proms concerts moved to the Royal Albert Hall after the war.
BBC Proms tickets are still available for all the upcoming Proms concerts. Get your Proms tickets now and enjoy some of the best classical music at one of the best venues in London – the Royal Albert Hall.