Concert Tickets Published on June 19th, 2013 | by Michael Turner
0
Iron Maiden – Maiden England European Tour 2013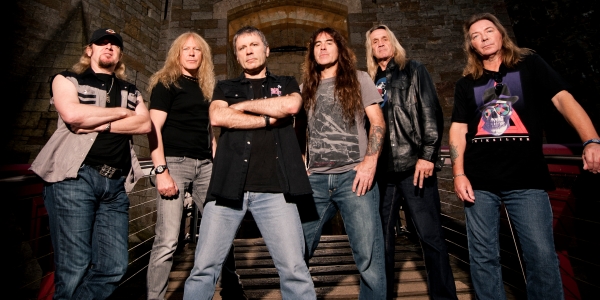 Photo: Wizard Promotions – John McMurtrie
Iron Maiden are coming back to the UK to finish off their Maiden England World Tour 2013 with a final show at the O2 Arena in London on 3rd August. Announced in front of 90,000 people at Donington Park, Bruce Dickinson announced the conclusion to the tour.
The Maiden England World Tour included 4 legs and 79 concerts in North America, Europe and South America. The tour started on June 21st 2012 in Charlotte, North Carolina. The Tour incudes Iron Maiden hits such as "The Prisoner", "Afraid to Shoot Strangers" and "Seventh Son of a Seventh Son."
Bruce was happy about ending the tour in the UK saying "We've all had such a fantastic time on this tour" and "it somehow seems right to finish up back home in England and have the final show celebration on home-turf." This has been a hugely successful tour for the band, with a historical fifth headline performance at Download Festival, as well as ventures into new countries and stadiums and performing at big events such as Rock in Rio, Brazil. The stage and setlist for this tour are largely similar to the 1988/9 tour and video 7th tour of a 7th tour.
Iron Maiden are widely considered to be one of the most successful heavy metal bands in music history, with the band selling more than 85 million records around the world. Playing for 38 years they have become one of, if not, the biggest name when relating to rock music. This long life span also allows for Iron Maiden to appeal to a variety of generations and affecting millions of people.
For any Iron Maiden fan, this is a must, especially with London being the final leg of the tour. With it receiving critical acclaim from a number of sources this is something that should not be missed. Tickets for the event go on sale on the 28th June and are using a relatively new system, Ticketless (Paperless) Ticketing. Tickets available here: