Concert Tickets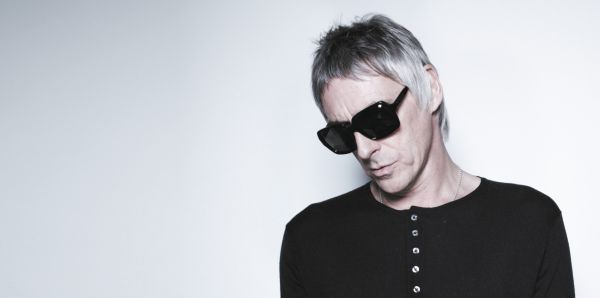 Published on February 14th, 2014 | by Fulham84
0
Paul Weller – Forrest Live Tour 2014
17.02.2014 – Paul Weller is back and recently announced several dates of his Forrest Live Tour 2014 which will see him play 5 concerts throughout the UK in June and July 2014. Paul Weller tickets are available now!
Weller who started the Jam in 1976 will kick off his Forrest live Tour in Sherwood Pines in Nottingham on June 14th followed by gigs in Bedgebury Pinetum in Kent, Dalby Forest and finish the tour on July 26th in Audley End, Saffron Walden,
Paul Weller tickets will go on-sale on January 17th at 9am and unreserved tickets for all concerts start at £46.20. His current band line-up consists of Steve Cradock, Andy Lewis, Andy Crofts, Steve Pilgrim and Ben Gordelier. Paul Weller is a national treasure and still enjoys a great international reputation and is considered as the Modfather.
Get your Paul Weller tickets now and experience the Modfather live on tour. The Forrest live Tour will certainly be a special event in 2014. Paul Weller tickets are available now.
Paul Weller – 2013
14.06.2013 – A British legend is back on tour – Paul Weller will hit the road again in June 2013. The former lead singer of "The Jam" will tour with his latest album "Sonik Kicks." He also announced 10 additional dates for October.
Paul Weller will perform at various festivals this year such as the Isle of Wright and the Hard Rock Calling. However, is main tour will start in June in Southampton and last until July 21st. His tour will see him play 7 gigs across the UK.  He will be back in October with 10 gigs in his favorite venues across the UK. The October gigs will be opened with two Scottish gigs at Glasgow Barrowlands and the Dundee Caird Hall on October 7th and 8th. Support for those shows is provided by Trembling Bells. 
Paul Weller produced amazing records with "The Jam" and "The Style Council" including the hits "Town called Malice" and "Eton riffles." While working with these bands, he acquired the name "The Modfather" as he is the principal figure of the 1970s and 80s Mod revival.
In 1991, Paul went solo and tried to make it as a solo artist with his self-titled first album released in 1992 went to number eight in the UK charts. Paul then achieved success after success, with his first UK number one album in 1995 with "Stanley road" which went platinum four times in the UK and produced Paul's highest ever charting single with 'the changing man which peaked at number 7 in May 1995. In 1998, Q readers voted it the 46th greatest album of all time. Other notable work includes the album "22 Dreams" which was released in 2008. The album received amazing feedback and critics called it "one of Weller's best albums to date." It also featured "Echoes Round the Sun" featuring singers Noel Gallagher and Gem Archer from Oasis. Paul's 11th and latest studio album was released in March 2012 entitled "Sonik Kicks."
"Sonik Kicks" is Paul Weller's latest work and all the fans can't wait for his UK Tour in the summer of 2013. He will certainly showcase his new album as well as classics from his times in the two bands he played a vital role in. Here are the dates available: