Concert Tickets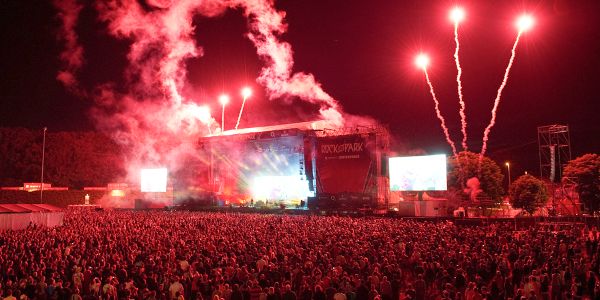 Published on August 1st, 2014 | by Fulham84
0
Invictus Games Closing Concert Tickets 2014
01.08.2013 – The Closing Concert of the Invictus Games will take place on Sunday, September 14th at the Queen Elizabeth Olympic Park with some of the biggest stars such as the Foo Fighters, Kaiser Chiefs and Ellie Goulding. Invictus Games Closing Concert tickets are still available now.
Prince Harry launched the new international sporting event on March 6th 2014 to introduce injured service men and women to Paralympic competition and inspire recovery, support and understanding. Over 400 injured, wounded or sick servicemen and women from 14 nations will compete in the first ever event.
The Closing Concert lineup is certainly one of the best and most promising we have seen this year. The Foo Fighters will headline the 5-hour event in front of 26,000 fans. It will be there first UK concerts in years. On there website, the band said:
"Invictus Games, look out…THE FOO FIGHTERS ARE COMING. What a perfect way to finally return to the UK for the first time in years…been waaaay too long! Thanks for having us, it is truly an honor to come play for these incredible men and women. Can't wait to do our thing for you…"
Also featured are Kaiser Chiefs, Ellie Goulding, Ryan Adams, The Vamps, Rizzle Kicks, James Blunt, Diversity and Military Wives Choirs. The event is broadcasted by the BBC and also includes the medal presentations.
Get you Invictus Games Closing Concert and experience this amazing event for the first time ever. The 5-hour multi-artist concert guarantees to be spectacular. Invictus Games Closing Concert tickets are available now.
Invictus Games Closing Concert Tickets
Invictus Games Closing Concert tickets are going on-sale on Friday, August 1st 2014 at 9am. The demand for the tickets will be huge, so be quick and get your Closing Concert tickets. Tickets range from £49.00 to £95.00. The event will start at 2:30pm at the south lawn of the Queen Elizabeth Olympic Park. The Queen Elizabeth Olympic Park is used for several music events throughout the year such as the Hard Rock Calling in 2013.